BrainDocs, PLLC is dedicated to offering and delivering individualized comprehensive psychiatric and therapeutic services to children and adolescents.  We implement quality health care with a respectful, compassionate and effective approach to improve the well-being of our patients.
Mental health may affect a person in different aspects of their life.  This may include work and school functionality, interactions with family, friends and peers.  Our well-trained and experience physicians will find the best treatment plans for the patient and their needs.

We are centrally located in Flower Mound with plenty of off-street parking. Our practice is open, bright and comfortable, which is exactly how we want our patients to feel. Let the office be the support and help for you and your family.  If there are any questions, please contact us at our numbers listed to the left of the page.
Dianna Nickel, MA, LPC, CAMS-I
Counselor
I'm a Licensed Professional Counselor and Certified Anger Management Specialist with background in the field of education. I graduated from Dallas Baptist University with Bachelor of Art and Science in Psychology and Master of Arts in Counseling. I employed a variety of modalities including Cognitive Behavioral Therapy (CBT) Dialectical Behavioral Therapy (DBT), Family Systems Therapy, Reality Therapy and Interpersonal Therapy, individualized towards focusing on your unique needs.
I have clinical experience working with individuals, young adults, couples, families and adolescents in crisis, providing support as they navigate towards healing, stability and resilience, assessing and providing resources for appropriate levels of care.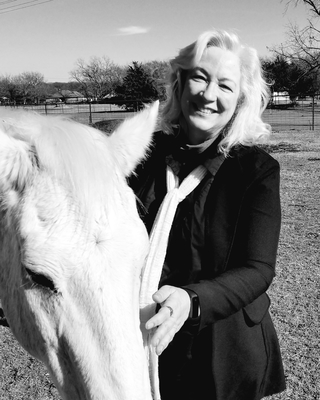 In addition, I have experience with parenting skills, divorce, co-parenting, grief and loss. I'm passionate about creating and contributing to an environment where people are encouraged to grow to their fullest potential throughout all aspects of their lives. All of us have, at one point, been through difficult circumstances; some devastating. My focus is working collaboratively with those in need, lacking hope and creating a warm, nonjudgmental therapeutic environment as an avenue to heal, grow and achieve positive change.